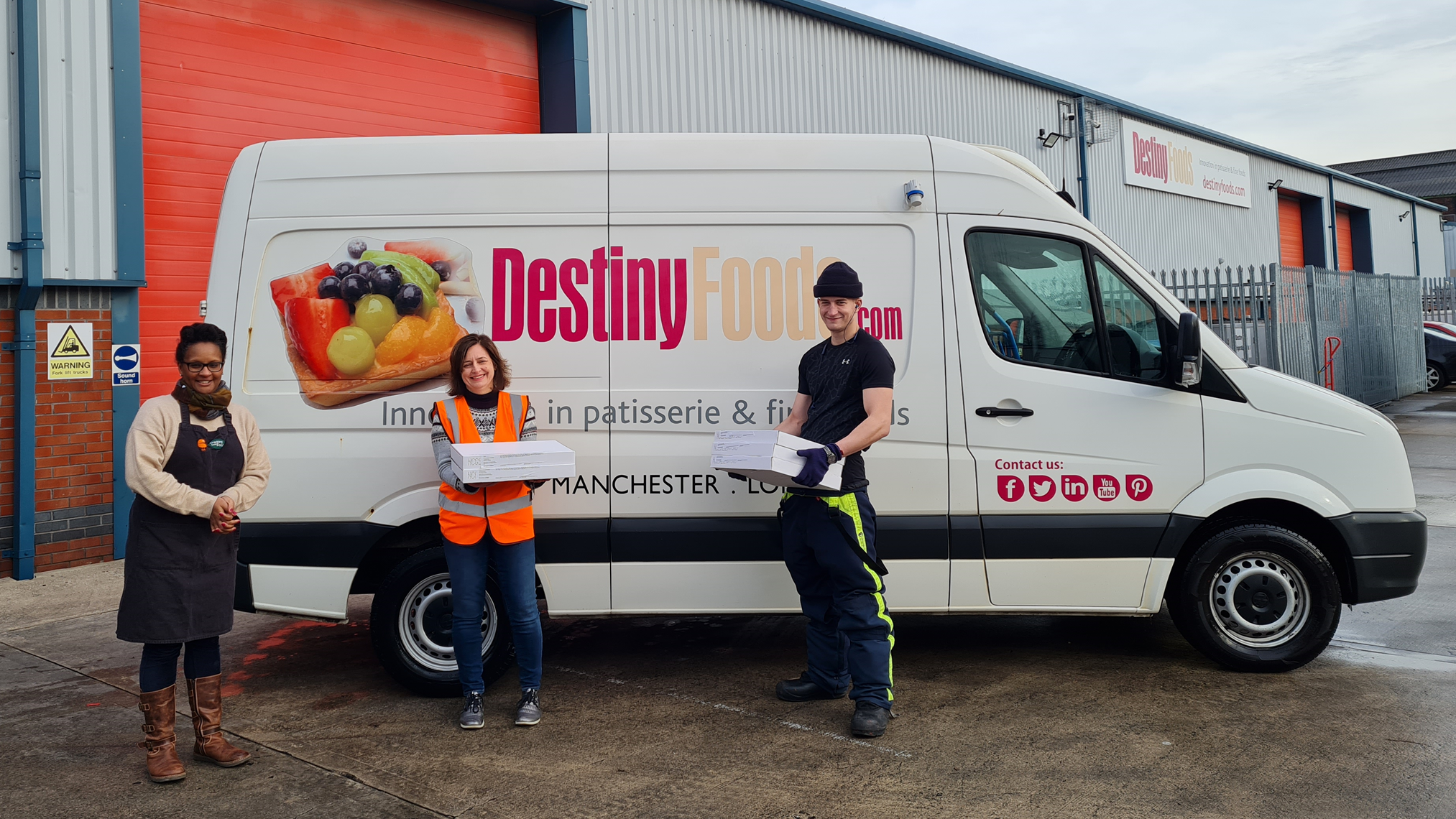 In these difficult times we're reminded of the importance of giving back to our local communities, and of the power desserts to spark joy and brighten our days. That's why we're so proud to have partnered with the fantastic Manchester-based charity Cracking Good Food to provide restaurant quality desserts to those in need.
Throughout the pandemic, Cracking Good Food have been busy delivering free cooked meals to people struggling with poverty, redundancy and self-isolation. At the time of writing they have provided 65,654 meals for the elderly, families in food poverty, those suffering from mental or physical health conditions, those experiencing homelessness, asylum seekers, refugees, those undertaking cancer treatment, families affected by holiday hunger, disabled veterans, female rough sleepers, women and children fleeing abuse as well as people in emergency accommodation with no cooking facilities.
For us here at Destiny Foods, what began over the festive period as a contribution to their Christmas day meal appeal has now developed into a regular donation program of restaurant quality desserts as well as popular savoury items such as quiches and pies. It's been a pleasure to have been able to assist their efforts over the past few months, and we hope this is just the beginning of a fruitful partnership.
Gemma Foxcroft – co-director and project manager of the charity – said:
'On behalf of Cracking Good Food I would like to say how grateful we are for the support that Destiny Foods have provided us in the last few months, especially at a time of such difficulty for your team and business. The hundreds of delicious pies, quiches and desserts you have kindly donated have been safely redistributed to individuals and families experiencing hunger, hardship and isolation across Greater Manchester. Your team has gone above and beyond to help us – we are so grateful.'
Forecasting has been a great challenge for all of us in the foodservice industry over the past 12 months. In such an uncertain landscape partnerships like this have enabled us to reduce food waste whilst also ensuring our delicious desserts are enjoyed by those who need them most.
You can read more about Cracking Good Food here and consider supporting their fantastic and necessary work.